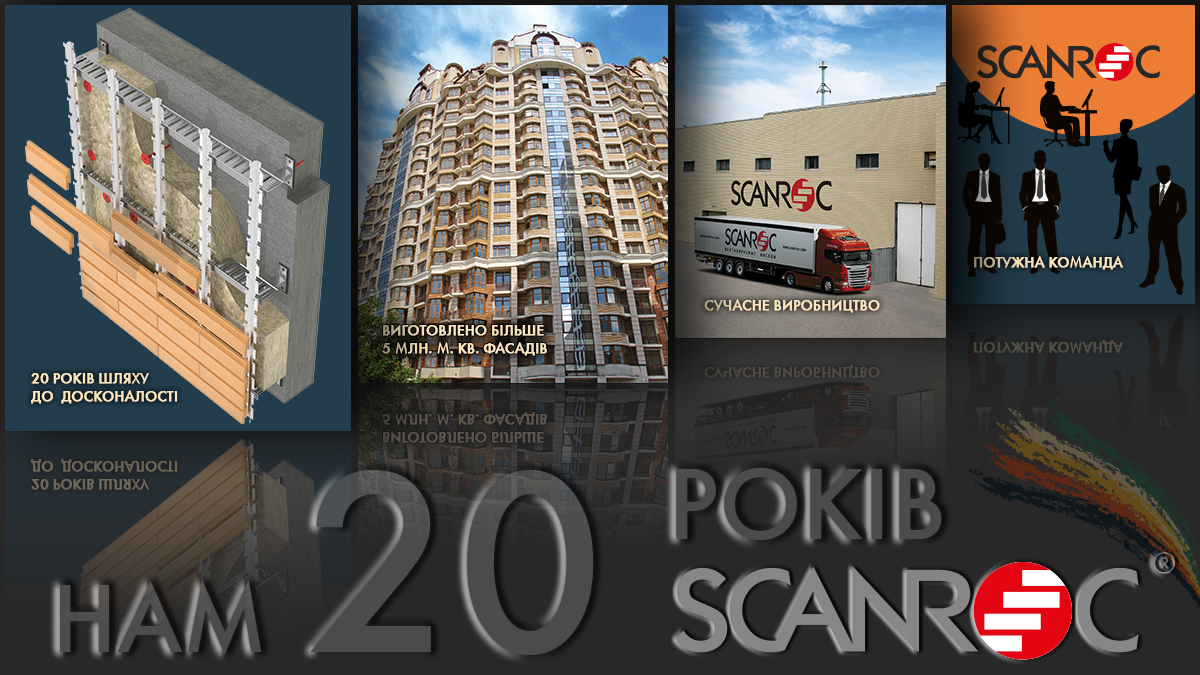 20 years of SCANROC foundation!
09.04.2020 | News
August 23, 2019 marks the 20th anniversary of SCANROC. We have come a long and interesting way!
20 years ago, in the summer of 1999, SCANROC was founded. Since then, relatively small production has been transformed into a powerful and reliable enterprise, in which a professional team has been formed and able to build reliable business relationships with its partners.
For 20 years, there have been ups and downs that have taught us to be strong. During this time, we have refurbished the company and created state-of-the-art reliable facade systems. All this long way we have spent on developing new innovative solutions, our engineering team has been refining existing and developing new system components, experimenting and researching systems, testing for endurance and reliability in various operating modes. And we have achieved a lot.
We are now building a true facade system of the future that has absorbed reliability, durability, and extremely high resistance to extreme weather events. She is beautiful and nice in appearance. This is a real work of art.
We will not continue to stand still as our essence is development.
The entire SCANROC team thanks you, our partners, our customers, our builders and architects, thank you for being with us all this time for joining us and believing in our product.