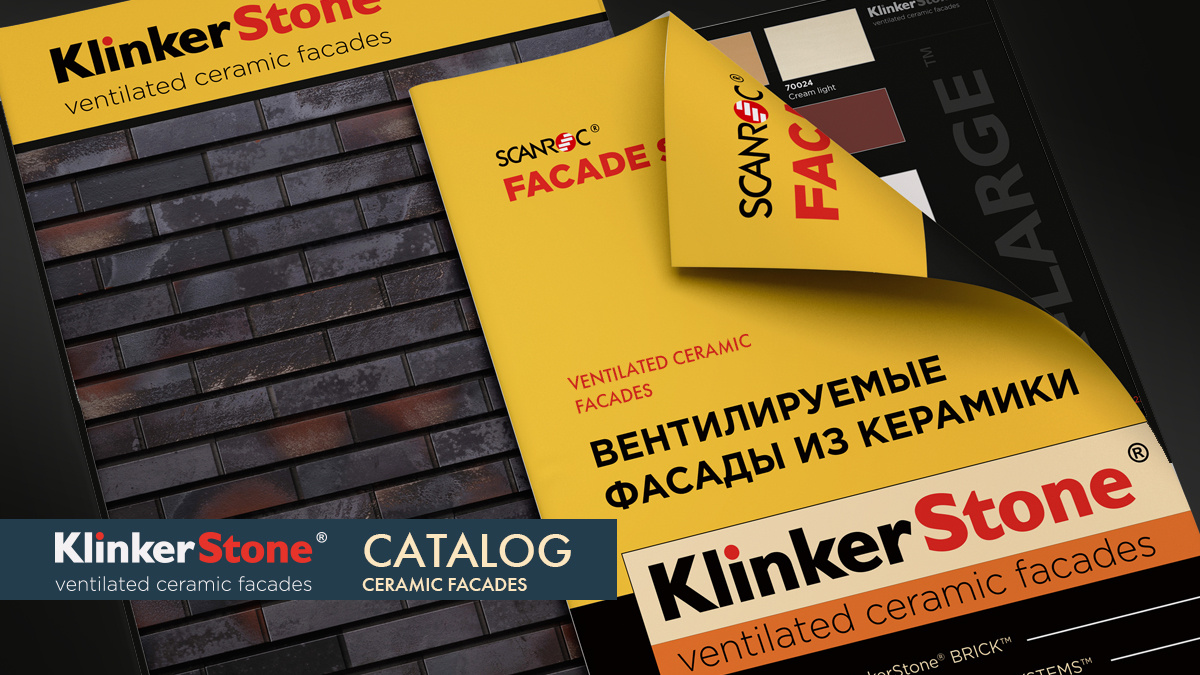 NEW! Ceramic ventilated facade KlinkerStone
17.06.2020 | News
The SCANROC company radically expanded its range with the addition of facade ceramic tiles
Since mid-2019, SCANROC engineers and designers, in collaboration with our European colleagues, have been working on a new product line – ceramic facade tiles. The result of this painstaking and complex work was the emergence of the KlinkerStone brand, which combined two areas of ceramics:
Clinker front tile KlinkerStone BRICK, is made in four formats: Imperial (225×81 mm, vertical step 75 mm), Imperial+ (300×81 mm, vertical step 75 mm), NF (250×87 mm, vertical step 81 mm) и NF+ (300×87 mm, vertical step 81 mm).
Large-format ceramic plate KlinkerStone X-LARGE with a maximum format of a plate of 600×2000 mm.
The entire new line has high strength characteristics and the broadest decor of surfaces.
KlinkerStone facade tiles are located on average and on average plus price ranges.
The KlinkerStone facade tile fastening system is fully consistent with the universal SCANROC System facade system except for the vertical C-1 rack, which is replaced by other C-1.75 and C-1.81 racks (the choice of rack depends on the vertical tile pitch).
We offer you to familiarize yourself with the range of ceramic facade tiles in our new catalog: