SCANROC
in the private sector
We offer simple and effective solutions.
Easy to design
Designing the SCANROC facade system for a private house is a fairly understandable process. You only need to follow the simple instructions and drawings provided in the SCANROC Album of technical solutions. It is under the power of a competent integrated team
Легко построить
Installation of SCANROC ventilated facades in low-rise construction is a fairly simple process. To get a good result, you must follow the installation rules, carefully follow the work schedule and adhere to design decisions
Modern look of the house
A wide selection of colors, textures and formats of facade tiles SCANROC make it possible to build an eye-catching house, shop or any other building.
The SCANROC ventilated facade looks like masonry from a facing brick from the outside, but is much better in energy efficiency.
One of the decisive factors in favor of SCANROC ventilated facades is the simple cladding of the "garage doors" (long ceilings over openings where a power triangle is not formed) and corner windows with an overhanging wall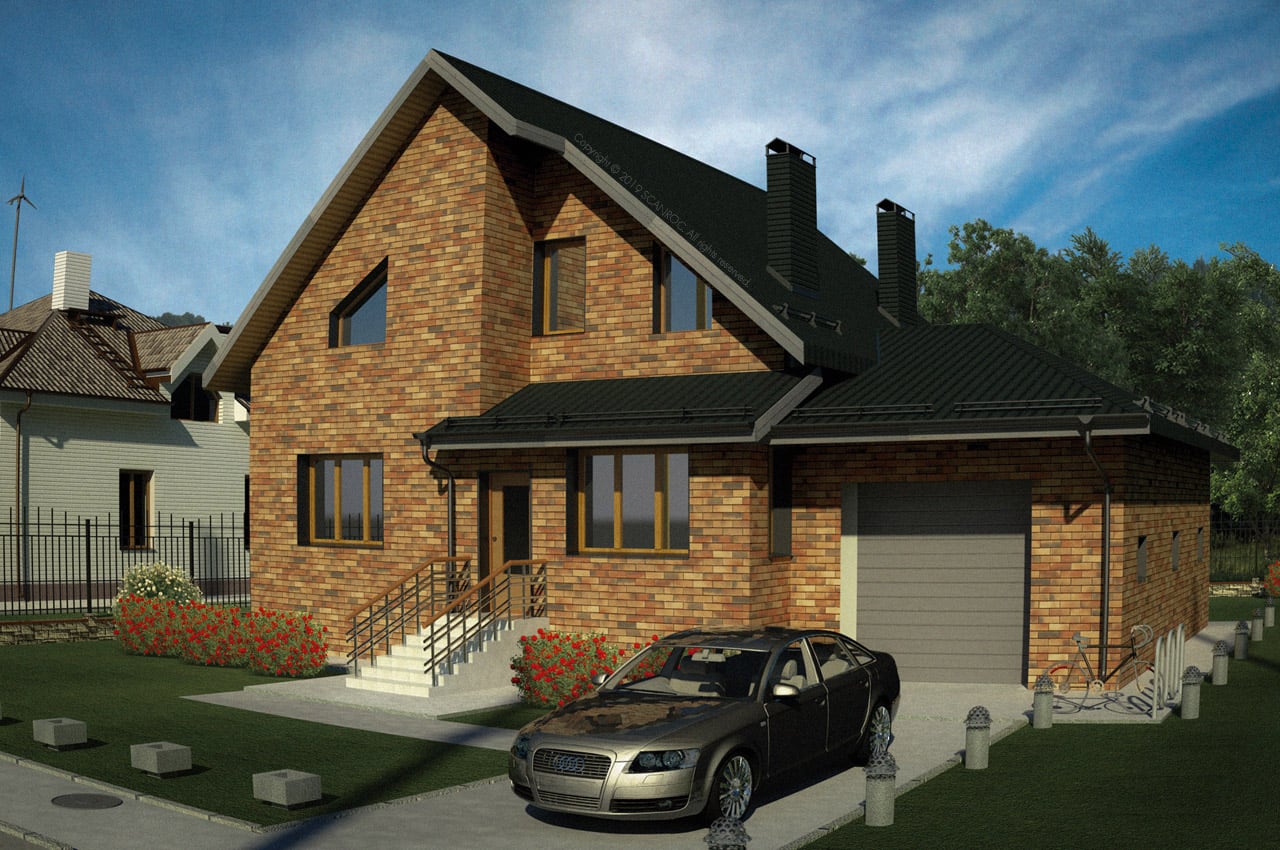 You do not need to build a foundation under the facades of SCANROC
SCANROC facade systems do not need a foundation, because they are attached directly to the wall. Therefore, for narrow foundations – SCANROC is the only right solution without building a foundation. Building a foundation, such as under a facing brick, is a complex and expensive process, where a violation of technology can cause cracks on the brick facade.
SCANROC ventilated facades are relatively light (about 50 kg / m2) compared to bricks and much more durable than plaster systems
Гармония цвета
We took care of the possibility of harmonious selection of facade tiles in color. Take advantage of this!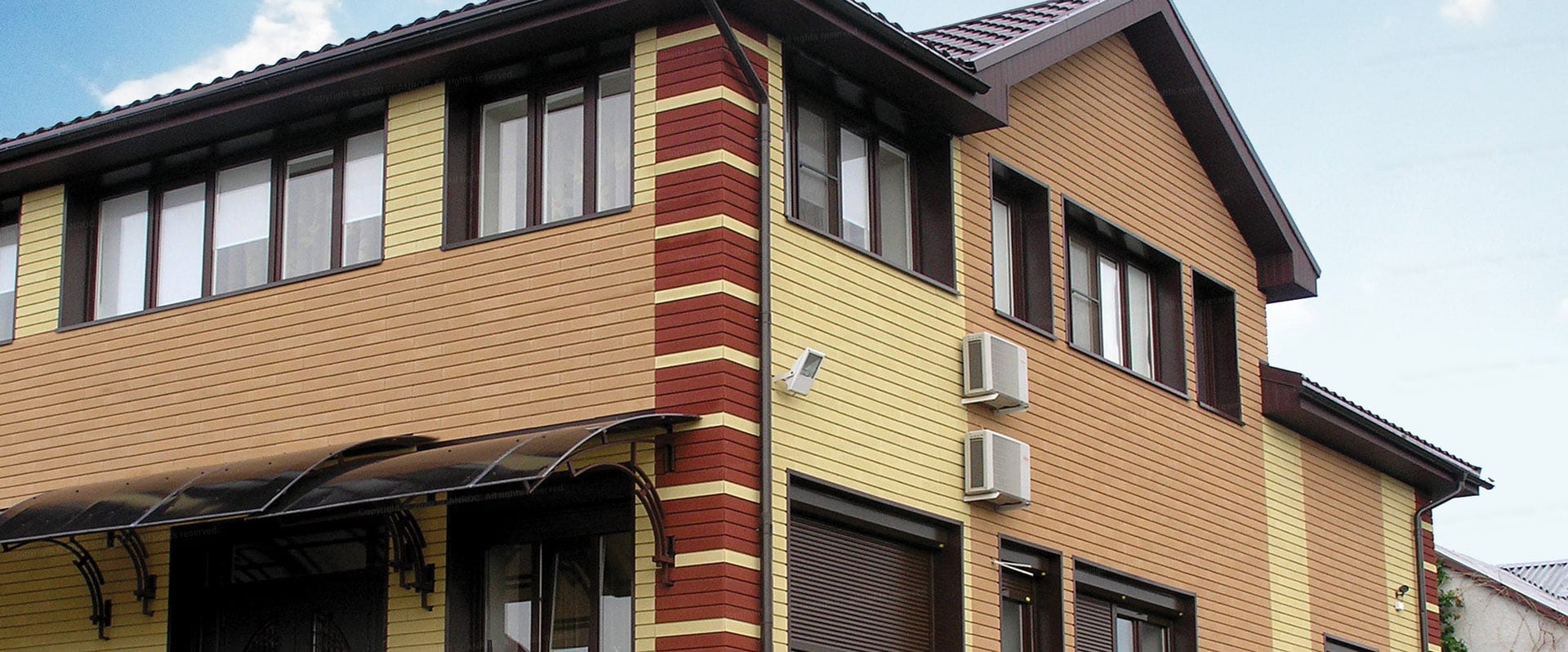 Briefly about the installation of SCANROC facades
Mark the facade according to the instructions, install the consoles and crossbars according to the marking. After this, you need to attach the heat insulator to the wall and the vertical posts to the crossbars. Hang the facade tile and you're done! About two weeks of time are spent on installing an average cottage without any wet processes. Simple and reliable for years to come

– SCANROC

Come!
st. Volgograd, 41
Kiev, 03110, Ukraine